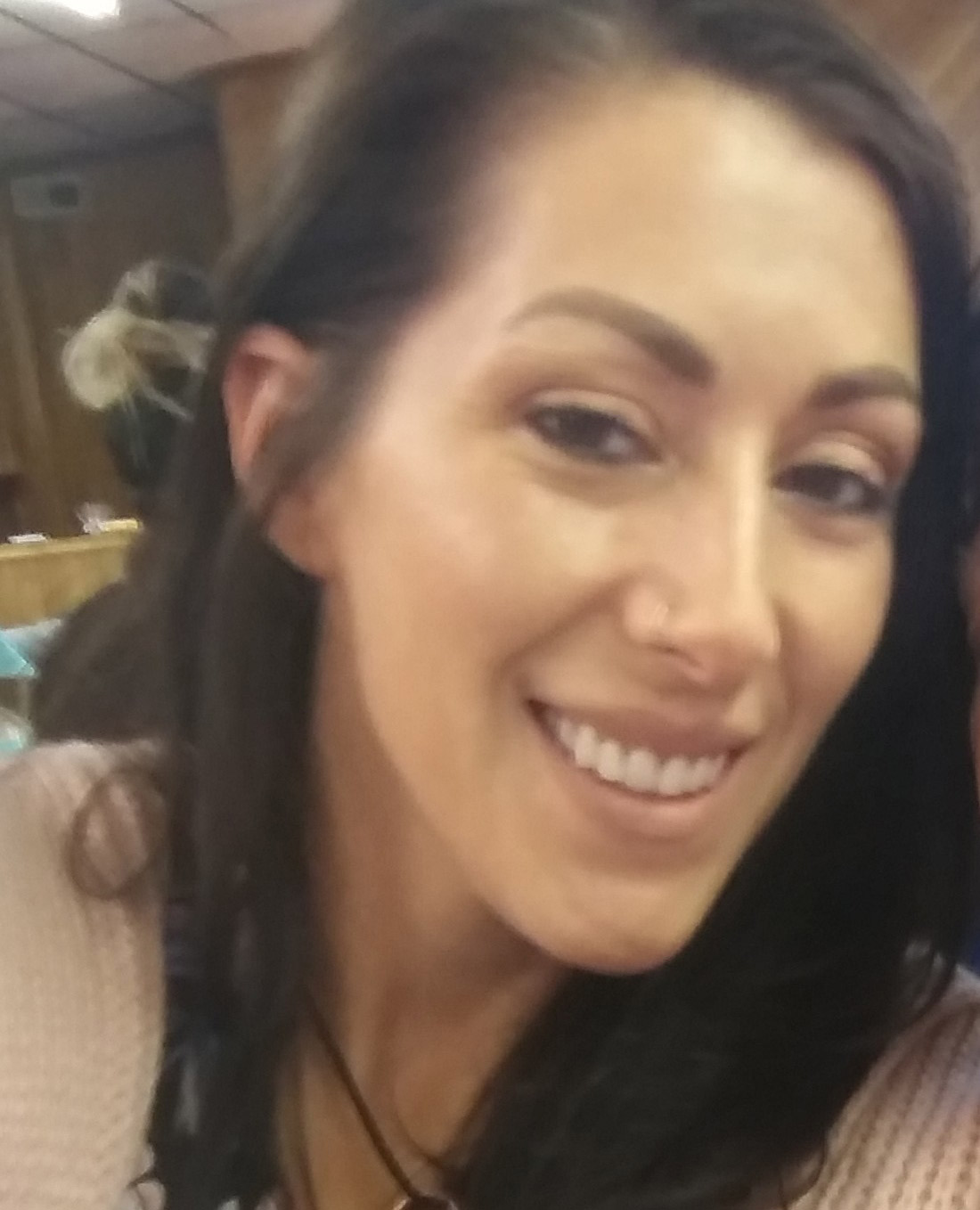 Meet our featured caregiver of the month, Tomacina Walters. Originally from Burgettstown, PA. (Home of the ever-changing Star-Lake Amphitheater). Tomacina spends most of her time with her fiancé Dale, son Daniel, and their cat Jack. When Tomacina isn't caring for her clients, you can find her hanging with her family having fun. She said she loves to do anything that "allows her to spend time with her family." Tomacina loves to cook, and her family loves it too. You can often find them having a movie night right after one of Tomacina's delicious dinners. In addition to being a caregiver and a cook, she now finds herself having to homeschool her son with the current pandemic. It's allowed her to spend even more time with him and she's learning all of the ins and outs of home-schooling.
A random fact about Tomacina is that she is a sci-fi fanatic and often finds herself indulging in the latest conspiracy theory, she thinks they're exciting! She loves pineapple pizza, her favorite movie of all time is Grease, and she enjoys music from Creedance Clearwater Revival.
Tomacina's favorite part of being a caregiver is the satisfaction she gets from helping people who can't help themselves. She also loves the trust and freedom that come along with an outside job. Getting to work by yourself, and at all difference places… it's nothing like an office job and she loves that!
Her advice to caregivers would be this "SHOW  UP! Sometimes you're all the clients have and they depend on you. Also, treat them like you would want your mom or grandmother treated." Tomacina was nominated by her manager because of her tremendous work-ethic. Always willing to pick up shifts, her clients have nothing but great things to say about her, and in a time of uncertainty she always remained even-keeled and continued to put her clients first. Sunny Days is lucky to have you Tomacina, keep up the great work!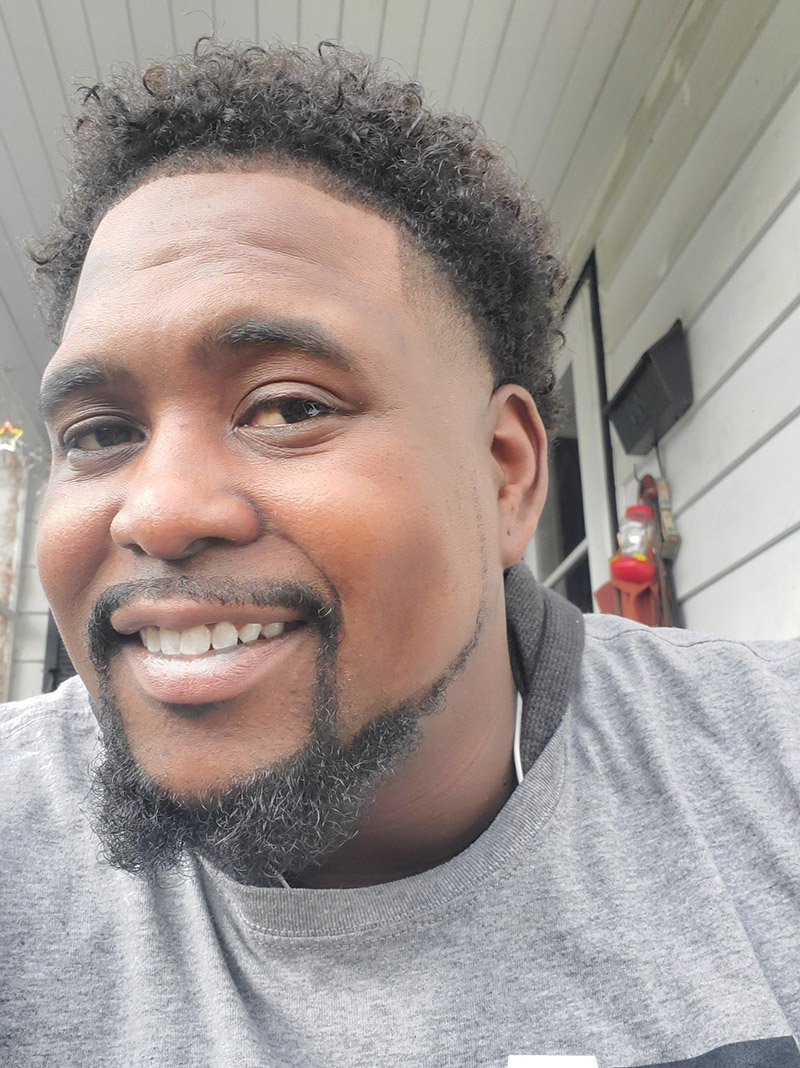 Meet our April Caregiver of the Month…Michael Lane!
Michael was nominated to be caregiver of the month by his manager Donald. Donald says that Mike is a very passionate and courteous caregiver. He completes all his scheduled shifts and makes his job so easy by always clocking in and clocking out on time! (Every manager's dream!) Mike has been known to never take a day off and is always willing to pick up extra shifts when needed. Every single one of Mike's previous and current clients speak so highly of his values and say that it's evident how much he loves his job through the way in which he cares for his clients. Mike goes above and beyond for each client and never will you hear him complain. He is a great example of all that Sunny Days In-Home Care stands for.
Mike has been with Sunny Days for about six months. He's from New Castle where he lives with his girlfriend and three kids. Mike is just as passionate about his clients as he is for his own children and takes great pride in taking care of both! His favorite part of being a caregiver is being able to help clients with anything and everything they need. He said he especially loves the conversations he's gotten to have; he's heard so many interesting stories and has learned a lot from every one of his clients.
Mike's advice to other caregivers is simple: "keep up the good work." Mike is proud to work for such a wonderful company and knows that every caregiver gives each and every client their all. In his spare time Mike likes to hang out with his family and he loves taking his kids to new and exciting places they've never been. His favorite movie is "6 Underground" with Ryan Reynolds and when we asked him about his favorite food, he said he couldn't pick just one!
Thank you for all of your hard work Mike! All of your clients, family, and all of those apart of your Sunny Days family are better off because we know you! Keep up the great work and we look forward to future nominations for Caregiver of the Month!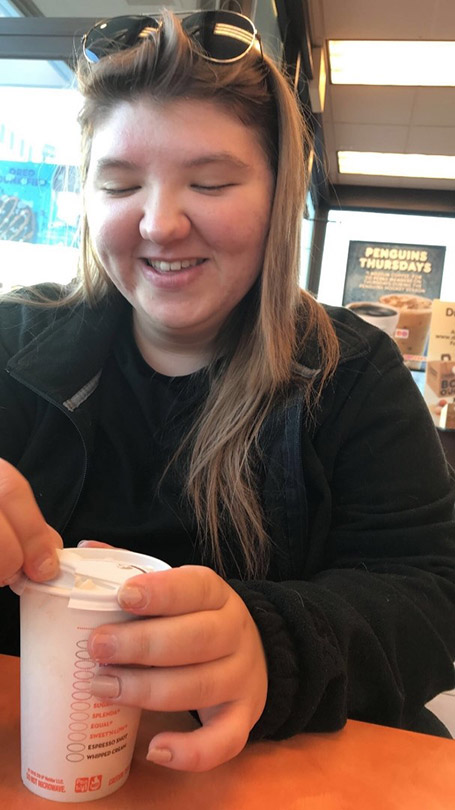 Meet Jenna Conner, our featured caregiver of the month!
Jenna was referred to Sunny Days through a family friend, Melissa, who always spoke highly of her time with Sunny Days. Since then, Jenna has been with the company for a year and a half. She had just completed high school and the thought of completing another 4-8 years of schooling wasn't appealing at the time. That's when she realized her love of caregiving because she was already assisting her mom with her daily needs. She's never looked back and it's been a great fit for her ever since! Her favorite part of being a caregiver is helping others and letting them be comfortable in getting the help that they need, while also feeling like they can accomplish the world, all on their own. Her advice to other caregivers would be "…walk into work with a smile plastered on your face, and that will make your client's entire day. When you're walking into work with a nice attitude, they feed off that—your workplace is often their home. Leave the negativity at the door."
She enjoys spending time with her immediate family, which consists of her mom, her sister Jessica, her brother Josh, her niece Madison, nephew Josh Jr., and their six cats. She also loves chicken, in all its forms, chicken wings, chicken in gravy, and chicken in biscuits. She said it could be her last and only food and she'd be perfectly content! Her favorite movie is a classic and guesses only some people will know about it, Pay It Forward. She suggests you watch it if you haven't before! Lastly her taste in music expands over a wide range of genres EXCEPT for jazz, classical, and opera. A random fun fact about Jenna is that she says she's, "not a very fun person at all actually. I'm a homebody, I'm probably one of the oldest 21-year-olds you'll ever meet. I'd much rather stay at home with my family and our animals, rather than spend nights out on the town."
Jenna is the perfect example of all the qualities we look for in our caregivers here at Sunny Days. We're looking forward to the long and fulfilling career that Jenna will have here with us!
February Featured Caregiver
---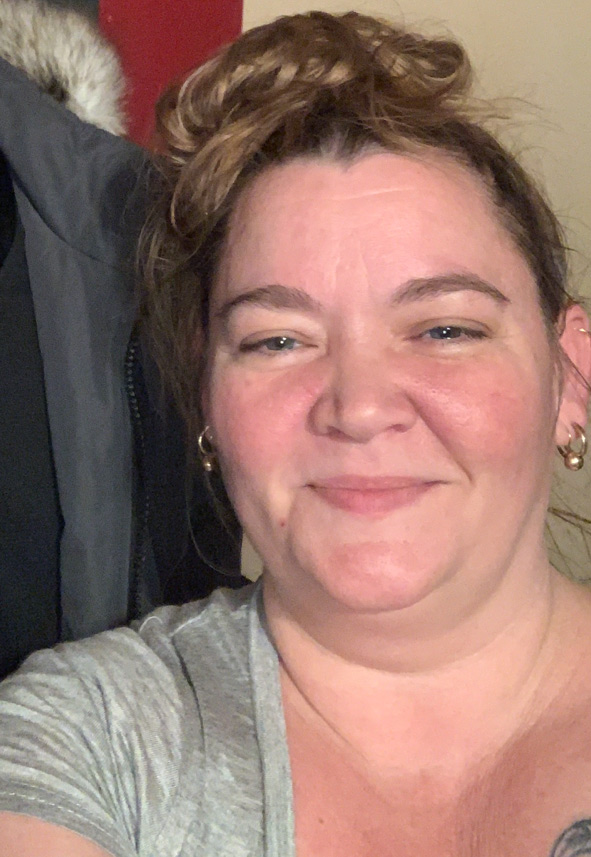 Meet Brandy Evans, our featured caregiver of the month!
Brandy has been a caregiver with Sunny Days for almost 4 years.  When her manager was asked about her she stated, "She has independently shown and ensured that she can get the job done. Brandy is flexible and willing to work on any assignment that is given to her. She always volunteers herself to help."
She is originally from New Castle, and has 2 sons, 3 daughters and 1 granddaughter. Her favorite part of being a caregiver is assisting elderly people. She enjoys helping them complete daily activities that they are unable to complete by themselves. She enjoys talking to them and hearing about their lives. Brandy encourages other caregivers to be compassionate and willing to adjust to different moods, wants and needs of the clients.
Outside of work, Brandy enjoys watching her kids and grandchild play sports. She also enjoys watching movies with all of them.
Favorites:
Food(s)-Pizza or chicken
Movie(s) -Waist Deep & Billy
Music-R&B
A random fact about Brandy is that she is finishing her Bachelor's degree in Science of Humanity and will graduate this June.  She is also currently doing an externship with Cray Children and Youth.
January Featured Caregiver
---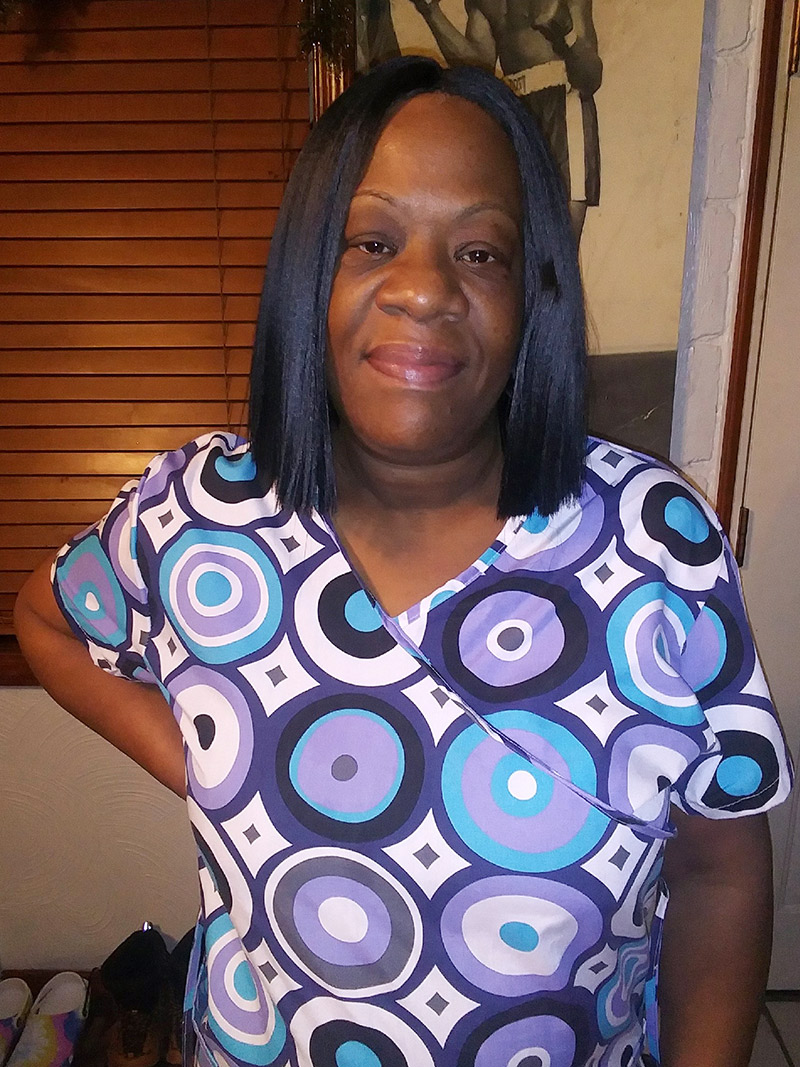 Meet Michelle Williams, our featured caregiver of the month!
Michelle has been a caregiver with Sunny Days for a little over a year. When her manager was asked about her she stated, "Michelle has a very strong work ethic and total dedication and commitment to her clients. She always shows up with a smile and positive attitude. She goes above and beyond for each and every client. I wish I had more caregivers like Michelle who truly care and give 110% day in and day out!"
Michelle has 4 children and 5 grandchildren. Her favorite part of being a caregiver is seeing her client's face light up when they see her at the door. And when she leaves, she knows they are comfortable and content. Michelle encourages other caregivers to pray for patience and kindness before you go to each client's home. Outside of work, Michelle enjoys attending church activities, cooking, and spending time with her family.  She loves people.
Favorites:
Food- Seafood
Movies- Suspense
Music- Reggae