In-Home Care For People with Disabilities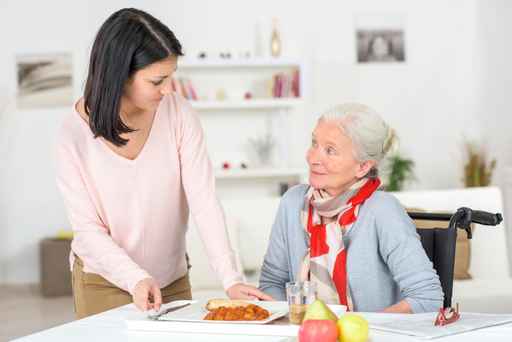 Home Care for Disabled Adults
There are millions of Americans who live their daily life with disabilities. According to the U.S. Census Bureau, over 15 million people have difficulties with completing routine daily activities. Of these, nearly 12 million people require assistance.* Disabilities can affect people of any age; they can occur for a brief period or continue throughout an individual's lifetime. At Sunny Days In-Home Care, families can rest easy knowing that we provide robust solutions with our Pittsburgh home care for people with disabilities.
Disability In-Home Care
With our home care for people with disabilities, we know that an individual's disability does not define his or her identity. That is why we offer non-medical home care to people with disabilities in the comfort of their own homes. We want to make life as normal and convenient as possible, which usually means providing assistance so you or your loved one can remain at home.
We provide care solutions and aid for people with varying levels of disabilities. Our home care services can be as simple as providing basic care by running errands for someone who is visually impaired, or meal preparation for an individual who has a difficulty moving around. We can also provide a higher level of care solutions and aid for someone with more severe disabilities such as personal care for an individual who is bed bound.
At Sunny Days In-Home Care, our goal is to provide high-quality Pittsburgh home care solutions for people with disabilities to ensure that life remains as normal as possible. Find out more about all the services we offer.
*U.S. Census Bureau 2012