Meet Our Caregivers at Sunny Days In-Home Care
Service Areas: We serve all of Western PA counties would include Greene, Fayette, Washington, Westmoreland, Allegheny, Beaver, Butler, Armstrong, Indiana, Lawrence, New Castle, Mercer, Venango, Clarion, Forest, Crawford, and Erie. Please feel free to contact us for additional location information.

You and your loved ones deserve the very best care, provided by loving, patient, and responsible individuals dedicated to your comfort and wellness. Each of our caregivers is personally interviewed and hired by Sunny Days staff to ensure that they meet our quality standards. We work hard to find caregivers who are passionate about providing in-home care to seniors and others in need.
We strive to connect our clients with caregivers who are passionate, knowledgeable, and reliable. We specialize in an individualized matching process, carefully considering our clients' situations and finding someone who suits their needs and personality.
Our caregivers are committed to helping others, and they work to complete every task to which they agreed. They help clients move using assistive devices, they perform light housework, and many are adept at dealing with clients who may need extra coaxing to bathe or take medication.
When you meet your Sunny Days In-Home Care service provider, you'll come face-to-face with a caring individual who has the best interests of you and your loved ones at heart. We take our jobs seriously and we instill this mentality in every one of our caregivers.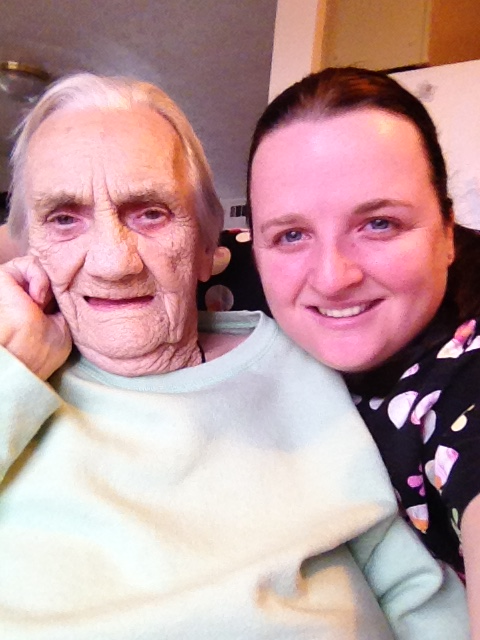 A Day in the Life of a Sunny Days Caregiver
Caregiver Testimonials
"I have been a Certified Nurse Aide (CNA) for twelve years, with plenty of experience in nursing homes, hospitals, and assisted living facilities in six states. One thing you cannot compare is the one-on-one time you get when you are in a person's home caring for them and helping them. It makes you feel like family in a way, as well as being a comfort and great help to the client. I have been with the company almost two years. They are very professional but also very caring with their clients; they have a heart. The best in-home care company I have ever worked for in my twelve years of being a CNA! " – Natalie