About Us
Quality In-Home Care Providers
Welcome to Sunny Days In-Home Care
We are devoted to providing high quality, client-centered and affordable in-home care services to our clients to assist them in leading dignified and independent lives in the comfort of their own homes. Their individual needs are carefully assessed, understood, and met through the selective assignment of qualified, trustworthy, and compassionate personnel.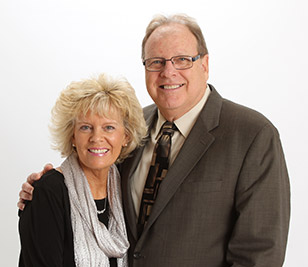 David worked as a sales professional for most of his life. He has worked in marketing for several home health care agencies. Throughout his career he witnessed companies providing lackluster services due to a culture of profits overshadowing a culture of care. This trend became increasingly frustrating to David, since he believes that people deserve the best possible care. This led to the doors of Sunny Days In-Home Care opening in February 2011. David himself was actually the very first caregiver. He worked around the clock, caring for clients and learning their needs. During this period, he also worked to keep the business functioning smoothly. Essentially, he was a one-man band for the first few months. Finally he asked his wife, Evelyn, to quit her full-time job and join him. Today they continue to make a great team while providing premier healthcare solutions for seniors seeking in-home care services. From the first months to the present, the Ellenwoods never lost their client-centered approach to senior care.
Evelyn worked as a bookkeeper for several different companies in the Pittsburgh area prior to joining Sunny Days In-Home Care as a full-time manager. Although her area of expertise assumes a "behind-the-scenes" nature, it is vital to the success of Sunny Days In-Home Care. Both David and Evelyn had very humble beginnings, which they hope to never forget. They credit their success to their trust in God, care for family, and heart for people. When they are not growing and improving Sunny Days, they enjoy spending time with with children, grandchildren, and great-grandchildren.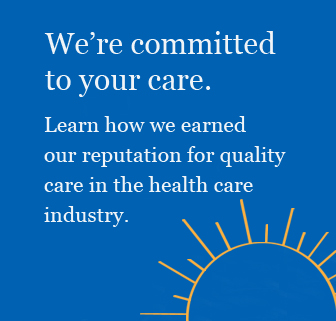 We are dedicated to helping seniors continue to experience the richness of life.
Our Mission
"To enable seniors to live with dignity in their chosen place of residence."
The Sunny Days In-Home Care
Vision can be expressed as CARING:

Comfort – keeping our client's health, safety, quality of life, and well-being central to the design and delivery of services.

Affection – treating our clients with love, dignity, compassion, and empathy.

Respect – showing respect for all cultures, religions, ethnicities, sexual orientations, ages, genders, and disabilities.

Integrity – treating our clients with honesty and integrity while recognizing and maintaining confidentiality of client information.

Nurture – nurturing our clients for their optimum independence, security, and privacy.

Generosity – providing our with selfless, goodhearted staff members who are generous with their care and compassion.