What Our Patients and Caregivers Are Saying: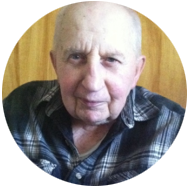 I, Marie, would like to say that Sunny Days In-Home Care is a very helpful and family oriented company that makes my husband and I feel like family, not just a client. They make his needs a priority. They go above and beyond to make sure he is cared for. They have amazing caregivers who take good care of him. They do what they should while having fun and I do not even need to ask them. They not only do their job they make us feel comfortable while doing it. They help my husband and make sure his needs are met. They even assist with doctor appointments and helped me get him in a wheel chair. I would highly recommend and would not want to lose them. They are even pet friendly and walk my dog. The manager is so nice and very involved I could not ask for a better company. – Marie & Robert A.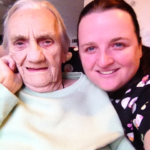 I Natalie Hooper have been a Certified Nurse Aide (CNA) for twelve years, with plenty of experience in nursing homes, hospitals, and assisted living facilities in six states. One thing you cannot compare is the one-on-one time you get when you are in a person's home caring for them and helping them. It makes you feel like family in a way, as well as being a comfort and great help to the client. Some of them view you as a family member because they do not have any other family, and that makes the bond stronger. This is what I found and what I love about Sunny Days In-Home Care.
I have been with the company almost two years. They are very professional but also very caring with their clients, they have a heart. That is why I like working for them, as I am treated the same way with the utmost respect. They listen to any queries or questions I have. Also, if the client has any questions, they know Sunny Days can answer it for them. The best in-home care company I have ever worked for in my twelve years of being a CNA! – Natalie H.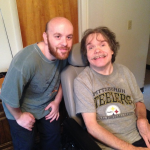 I really enjoy working for Sunny Days In-Home Care. I especially enjoy working with the clients, they have been awesome towards me. I also love working with such an awesome team! – James R.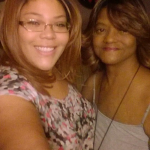 Sunny Days has been a wonderful gift to me. They allow my daughter to work with me and help me with my day to day living. When I have questions our manager is always very kind and answers them promptly. I was most impressed when I first started my services with Sunny Days, I needed help fast and our manager made it possible to start within 24 hours of being asked. They also helped me get in touch with Access to help get me to my dialysis appointments. – Iris L.
Thank you for sending Tina into my mother's home. Tina was like a ray of sunshine entering a window that had been closed off for a very long time. Tina was extremely attentive and caring while handling very demanding and challenging daily tasks. Her friendship and care for my mother during her final days was touching. Feel free to add me to your referral list. – Rebecca
Thank you so much for your outstanding homecare service and support. The caregivers working with my Dad at home are always on time and very professional. Your attention to the daily details of our situation and quick response time to resolve issues as they have arisen has been outstanding. You have no idea how much stress you have relieved in our home. We are truly grateful for your service and continued support. I would recommend you to anyone. – Angela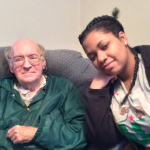 My client that I provide care for is a very nice man. He's very pleasant to work with and easy to get along with. We talked my whole shift on my first day, and discovered that we have a lot in common. On my second day he wasn't feeling too well. His radio, TV and record player weren't working. So I played some music that he liked on my phone, and it seemed to cheer him up so much that he was dancing and singing, which made me feel happy. I've also helped with a lot of cleaning to make his home more comfortable. I cleaned his refrigerator, kitchen floor, and vacuumed. We were both very pleased with how everything turned out. I look forward to getting to know him more. – Taya E.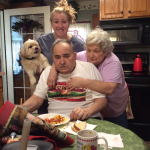 I have been with Sunny Days-In Home Care since I started in-home health care now for several years. I would not trade Sunny Days for any other company. Why? My manager, Shana, is the best, she helps provide the best service and any helps with any problems I have. She visits regularly and checks on my husband and I. She makes sure all of the caregivers provide the best care to us. She has become a friend to my husband and I. God bless you Shana!
As for the caregivers, Liz and Tya are awesome! At first I was hesitant about two 20 year olds, but they proved me wrong, they're the best. They take good care of my husband, and he views them as his friends. They help get him up and moving around, having a good time, and smiling. They are devoted to helping him, he loves them. As for me, they are very attentive, they perform all of their tasks well daily. They have become my friends as well. They are loving and caring girls with a big heart, we love them! Sunny Days In-Home Care is a great company and I get along with anyone I have ever talked to or that has helped us in our home. – Elaine R.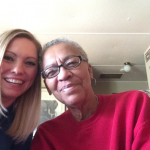 I like Sunny Days In-Home Care because the girls are always on time, I enjoy seeing them come when they are expected. They are very cordial and kind and do whatever I need them to do. – Karen C.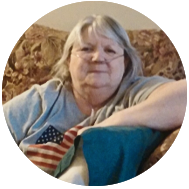 I have had a good experience and good relationships with Caitlyn, Ruthi, and the girls at Sunny Days In-Home Care. They have always been there when I needed to talk to them or needed something like rides to the doctor's and such. – Darlene H.
I wanted to thank you for all your great help and assistance this past 3 months during our mother's surgery and recovery. She speaks so highly of the caregiver (Annette). Thank you for helping my mom get back on her feet again. She looks great! All the best. – Joan