There are many different types of caregivers. Being a good caregiver is more than just having the physical strength to assist those in need through their day-to-day activities. One must also have excellent communication skills, compassion, and dedication to connect and provide emotional and social support. 
We're proud to tell you that here, at Sunny Days In-Home Care, we've got it all covered. We have a range of quality non-medical caregiving services and compassionate caregivers for your loved ones.   
Read on to learn more about the roles of our caregivers at Sunny Days In-Home Care.
In-Home Caregiver for Seniors
The senior population is expected to outnumber children by 2035, and the demand for senior care will surely increase. Sunny Days is here to be that partner in providing quality care for your beloved seniors. 
Our dedicated caregivers for seniors can cover all types of care, including companion care, meal preparation, light housekeeping, medication reminders, and even pet care. 
Moreover, our caregivers will also help you plan a detailed individualized program as requested so that you and your loved ones can choose the programs that suit you best.
Disability Caregiver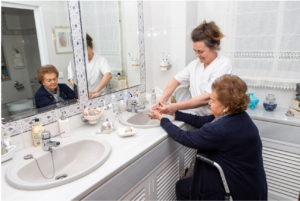 We fully understand the difficulties that individuals with disabilities face daily. That's why our caregivers are here to help assist clients with different levels of disabilities in making their activities more manageable. 
From simple tasks such as running errands to higher levels of assistance like an individual who is bedbound, rest assured, we'll be there every step of the way. Our goal is to provide in-home care that ensures your dearest family members can enjoy life as normally and conveniently as possible.
Recovering Caregiver
Recoveries are tough and long, and our caregivers are here to help make the journey less stressful and enjoyable. 
The main job of our caregivers is to help recovering seniors complete daily tasks that would otherwise be difficult and frustrating. For instance, preparing meals, getting dressed, and doing house chores like laundry and washing the dishes. 
It doesn't stop there. Our team is also available for companionship that can include stress-relieving activities, such as doing sports and other hobbies or engaging in a nice conversation. 
Alzheimer's & Dementia Caregiver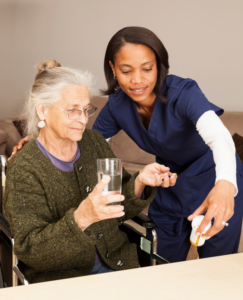 Approximately 6.5 million people are living with Alzheimer's in the United States. Although Alzheimer's is a much worse scenario, dementia is equally as difficult for patients and their families. 
With symptoms such as mood swings, anger, breakdowns, and loss of memory, specialized care, and dedicated caregivers are needed. 
Our caregivers will ensure our clients with such challenges get full supervision and assistance that can minimize the negative effects these conditions can have on patients. 
Respite Caregiver
Taking care of your loved ones takes time and effort. Understandably, sometimes you don't have the time to do it or simply want a little break. This is where we come in. Our respite caregivers are committed to ensuring your family members receive full attention and care while you're away on business or vacation. 
Furthermore, we're also aware that no one understands your closest family members better than you. For that reason, we want you to be involved in creating the right program. 
Our schedule is flexible, so we can have it all arranged if you need us to look after your loved one for a couple of hours a day or a few days a week. 
For more detail about our respite caregiving services, read here.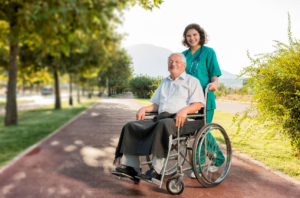 End Note
We strive to enable seniors and individuals in need to live with dignity by giving them the freedom to choose their own program from the comfort of their homes. That's why our programs here at Sunny Days In-Home Care are personalized and flexible so that our clients can get the best care that meets their personal interests and needs.