Having social activities for seniors who live alone is extremely important. Seniors who live independently can often suffer from, or be at risk of, isolation and boredom. It's important for people of all ages, especially seniors, to get out of the house and maintain an active social life. As long as their health is in good condition, there's no reason he/she should be stuck at home all day watching daytime talk shows or piecing together a puzzle. Socializing and physical activity are proven senior activities that help prevent isolation, boredom, and even mild forms of depression.
In fact, a 2010 study printed in the "Annals of Family Medicine," found that activity programs could effectively improve the mood and quality of life of older adults. Here are some fun, inexpensive options to provide social activities for seniors and get them out of the house and into the world.
Social Activities For Seniors Ideas: 
Computer Courses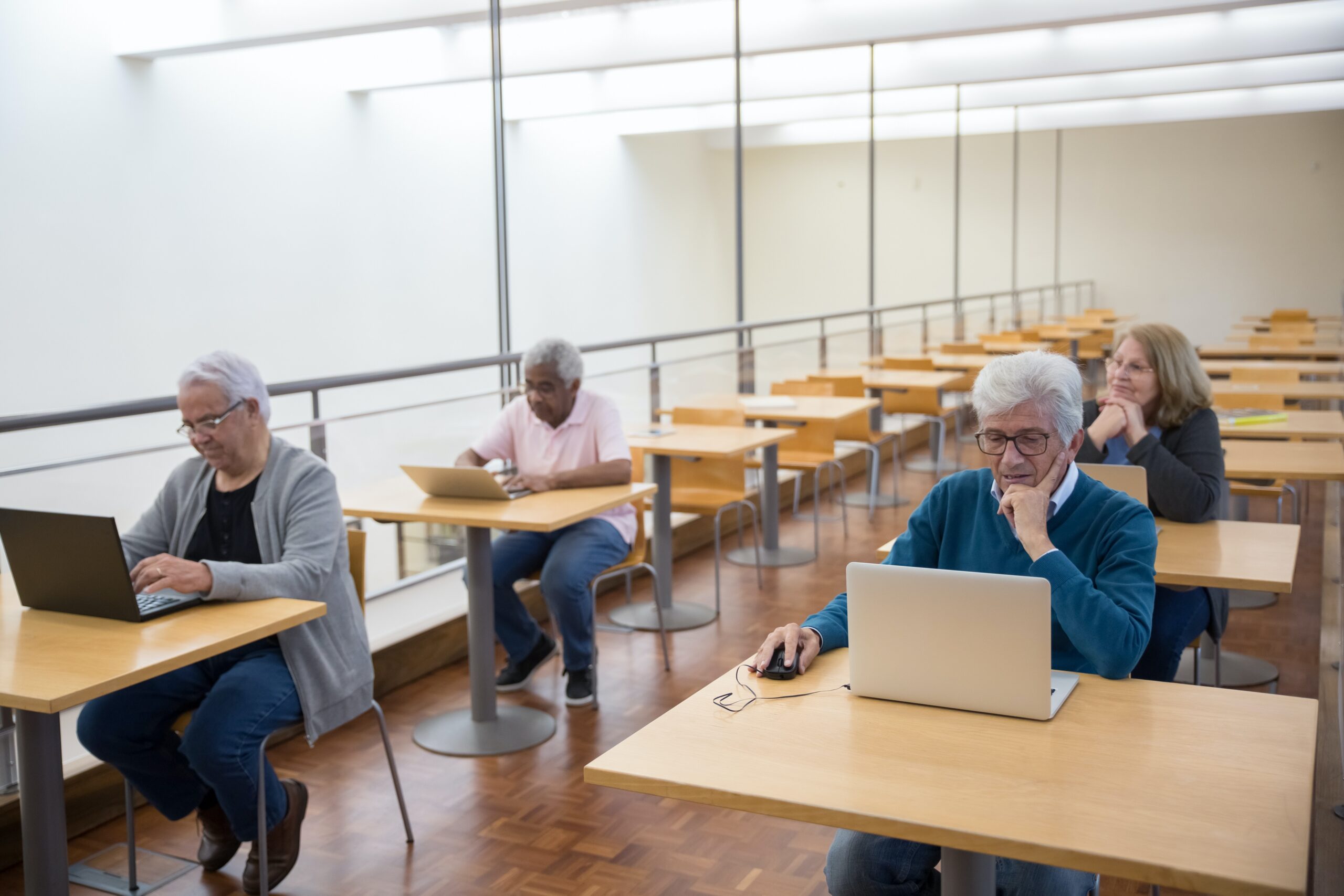 Aging adults often have difficulty keeping up with the changing technological landscape. However, learning the basics about navigating email and social networks can have a positive impact on their lives. These basic skills can help seniors keep in touch with grandkids and other family members, or reconnect with old friends they may have lost touch with years ago.
Volunteer Programs
Volunteer programs usually only require a minimum commitment and are always looking for an extra pair of hands to help out. Not only do volunteer programs offer an opportunity for some light, physical activity, but they are also an excellent activity for seniors to connect with the community.
The senior can choose a program within his or her area of interest or select an organization based on immediate need. For instance, retired professionals often volunteer for the Service Corps of Retired Executives to offer mentorship to new small business owners. Habitat for Humanity, hospice care facilities, hospitals, women's shelters, and local soup kitchens are other places to look for senior volunteer opportunities.
Senior Exercise Programs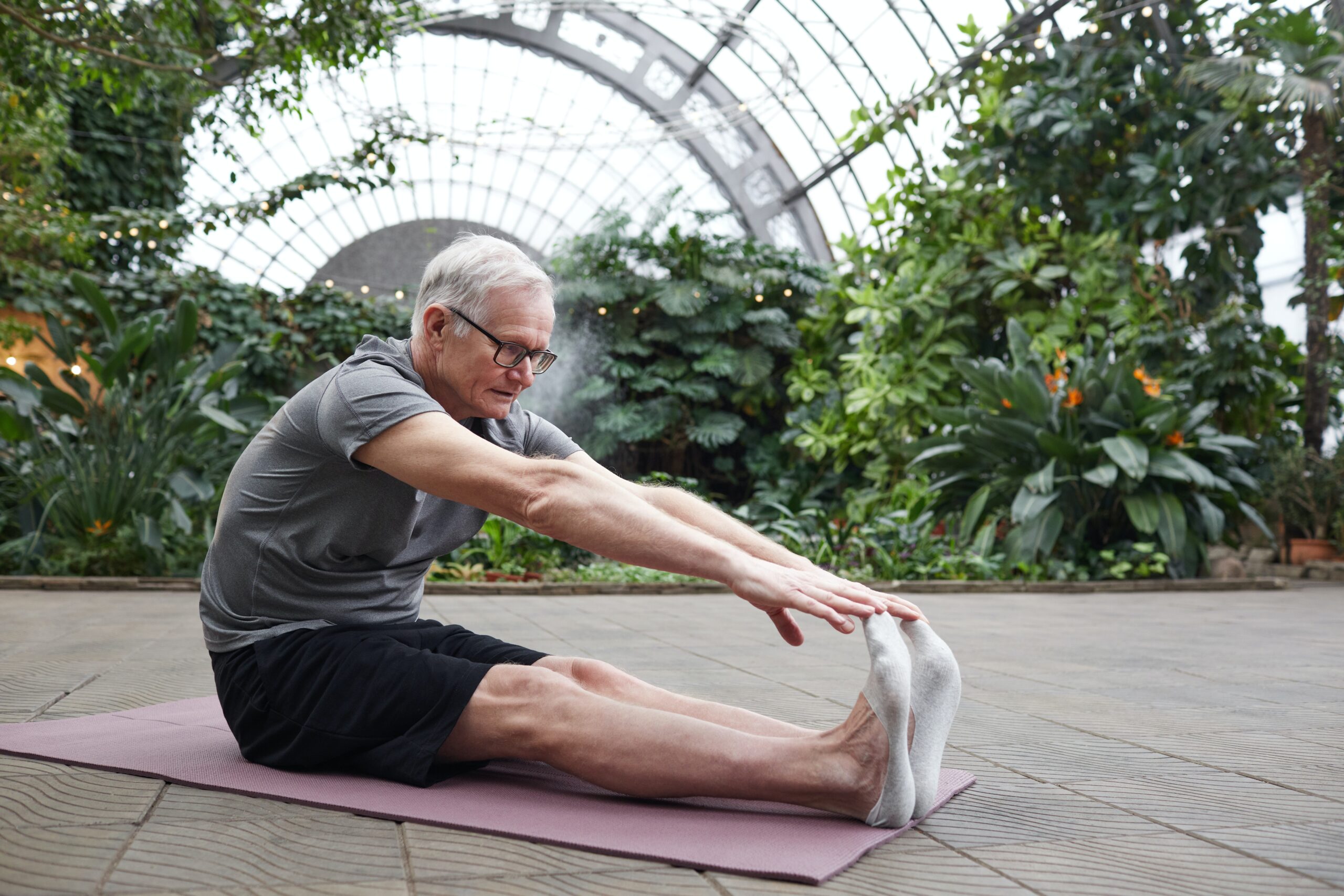 The YMCA and other community facilities often hold exercise classes geared toward the active older adult. The senior's level of fitness will determine what type of classes work best and can include everything from water aerobics, yoga, Tai Chi, therapeutic stretching, and walking routines.
Crafting
Crafting is also a great social and physical senior activity to keep idle hands busy. Seniors can take classes often held at community or senior centers to learn basic skills in their areas of interest and continue the crafting activities at home independently.
Jewelry making, crocheting, and knitting are just a small sampling of crafting activities enjoyed by older adults. For the less crafty, scrapbooking is a great indoor activity. This allows an opportunity to take a stroll down memory lane while organizing old photographs and mementos.
Get Outdoors
Any kind of outdoor activity that gets a senior moving will be good for his or her body and soul. This can be as simple as taking a stroll around the block with neighbors, or as involved as taking part in a letterboxing adventure.
Letterboxing requires community involvement and features a hike that leads you on a treasure hunt. If there are physical limitations, the senior may be more comfortable sitting outdoors and doing a laid-back activity like photography or journaling.
Closing Note
Another effective way to keep your elderly loved ones socially and physically active is by introducing a caregiver into the home. Not only does a caregiver provide a trustworthy companion, but he or she will also encourage your loved one to stay active in or outside of their home.
At Sunny Days In-Home Care, one thing we did this past holiday season — in addition to sending Christmas cards to all of our clients — to connect our caregivers and seniors, was to provide Thanksgiving dinner celebrations to some of our clients. It not only provides our clients with a hot, home-prepared meal, but it also gave them someone to share the holiday with, right in their own homes.