Being a full-time caregiver is not an easy job. Those who are so busy taking care of others often forget to stop and take care of themselves, leading to caregiver burnout. Burnout is defined as a state of physical, emotional, and mental exhaustion and can lead to feelings of stress, depression, fatigue, and more. It is extremely important to address caregiver burnout before it's too late. In this article, learn how to prevent burnout as a caregiver with a few tips.
Recognize the Signs of Caregiver Burnout
First, it is important to recognize the common signs of caregiver burnout. Knowing the causes of caregiver burnout can help you identify and treat burnout before it begins to spiral out of control.
 Here are some of the most common signs of caregiver stress and burnout:
1. Physical Signs
Getting sick more often

Fatigue and exhaustion

Headaches

Appetite changes
Weight changes
2. Emotional & Mental Signs
Depression

Anxiety

Feeling alone or hopeless
Practice Self-Care
When taking care of someone is your full-time job, it can be difficult to take time for yourself, however, it is extremely important to prioritize your own personal needs and set boundaries to avoid caregiver burnout. Acts of self-care look different for everyone. Find activities or hobbies that help you to relieve stress. Take walks, exercise, bake, read a book, or do something creative. Whatever it is, schedule activities into your day to help reduce the stress of caregiving. Remember to take breaks for yourself.
Utilize Available Resources
When preventing caregiver burnout, seek out and utilize any resources available to you. Explore possible support groups in your community, or talk to a counselor. Both support groups and counselors can give you a space to talk about what you are feeling. In addition to support groups and counselors, there are plenty of online resources out there to guide you in your caretaking journey. Reference these resources, but also make sure to communicate with healthcare professionals for assistance when needed.
Build A Strong Support System
Seeking social support and connecting with others is one of the best ways to prevent caregiver burnout. Caregiving can become overwhelming, and you can't do this alone! Having others to support you along the way will help ease anxiety, loneliness, and stress. Communicate openly with family members and friends about your own needs, and don't be afraid to ask for help and support.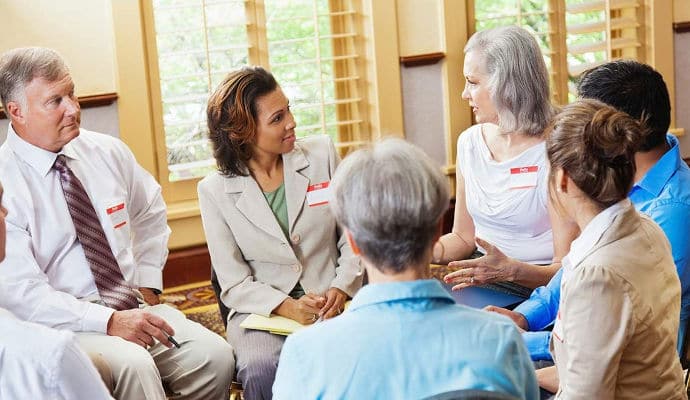 Seek Professional Help When Necessary
To avoid caregiver burnout, seek professional help when necessary. Hiring professional caregivers can help lift the weight off your shoulders. At Sunny Days In-Home Care, we want to support you by customizing a care solution for your loved ones. We provide quality and affordable care right in the comfort of your own home. 
End Note
To prevent caregiver burnout, remember these 5 things:
Recognize the Signs of Caregiver Burnout

Practice Self-Care

Utilize Available Resources

Build a Strong Support System

Seek Professional Help When Necessary
Now you know the steps to take when you begin to feel overwhelmed and tired. We encourage you to take time for yourself. When it becomes a little too much, contact Sunny Days In-Home Care for the best quality care. There's truly no place like home!